Adult Ortho with Invisalign
Adult Orthodontics With Invisalign
Have you grown up wishing your teeth were straighter than they are now? Would it boost your confidence level? Today, more adults are looking to set their teeth straight and improve their overall quality of life.
As an adult, irregularities in your teeth can lower self-esteem and lead to a lifetime of oral discomfort. Unfortunately, the effects of crooked teeth only worsen over time and may negatively affect your overall health. Orthodontics have improved in significant ways over the past years. Not only are they more comfortable than ever before, they work faster and produce greater results. Plus, there are discreet options to minimize the signs your teeth are undergoing a transformation.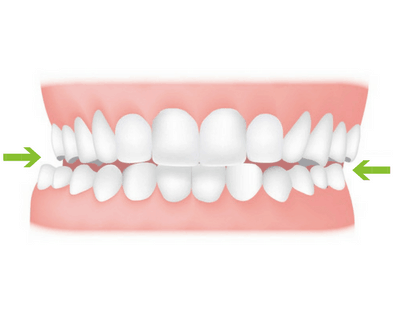 Misalignments in Teeth
Many of us have grown up with some sort of misalignment. Examples include crowding, spacing, over and crossbites. The picture is an illustration of a crossbite. In some areas, the bottom teeth inclose over the top, creating stress and premature wear.
Overtime, this irregular, constant force can cause chipping or fractures and begin to wear down the teeth. This premature wear can lead to gum recession, poor bone support at the roots, and eventually tooth loss.
It can also be extremely difficult for home remedies to remove built up bacteria in between these crowded areas. These bacteria will fester deeper into the gum, causing gingivitis if not properly eradicated by a dentist.
It's Not too Late to get treatment
Although oral issues are best dealt with in their early stages, it is never too late to have your dentist assess your teeth and possibly warrant a solution. Sometimes, however, adults simply will not have the space to allow new movement for their teeth because of the years of misalignment. Artificial teeth and mild cases of gingivitis may also limit the chances a dentist will grant orthodontics. Colgate believes since nearly fifty percent of new orthodontic patients are adults, practitioners are moving more of their focus towards these issues. Chances of receiving a treatment will be greatest the sooner you speak with your practitioner.
Adults are cautious when it comes to caring for their teeth irregularities. Braces have proven results and are recommended for patients of all ages, but they may threaten a professional image or negatively affect your self-esteem. The Consumer Guide to Dentistry breaks it down nicely, and brings into light modern invisible braces options for adults.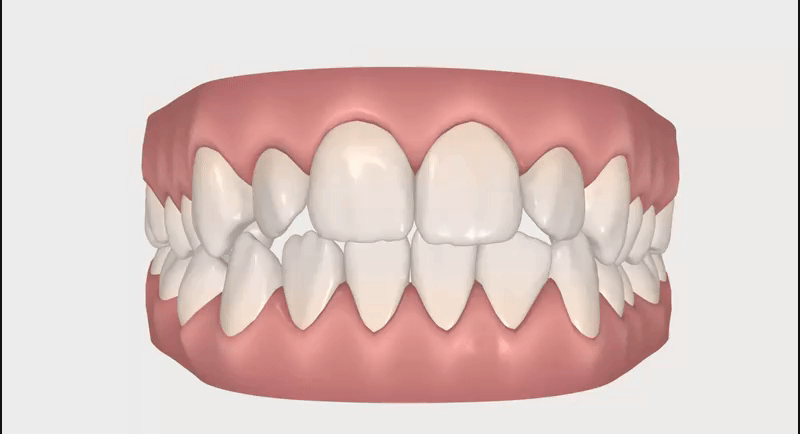 Invisalign has become a desired method for teeth alignment for anyone wanting to improve their smile in a discreet way. They're made of a clear plastic and can easily be removed when it comes time to eat, brush, or floss your teeth.
Taking the step to correctly aligning your teeth will lead to not only to a healthy mouth, but severely reduce the amount of dental problems in your future.
We appreciate you for taking the time to become a better you! Overall health runs through your mouth, so do yourself a favor a create habits that will benefit you and your loved ones. If you have any questions, or would like to set up an appointment, don't hesitate to call us at (206) 203-9385 or reach us online!
More Articles…